14

Multi User Environment

A convenient Multi-User Environment for IQdesktop is freely available from here: https://github.com/IntiQuan/iqdsd.
Host computer needs to be Linux based.
Support in setting up the host computer can be provided under an agreement.
Convenient definition of users.
Demo system included and can be switched off in admin settings.
A running example can be tested here: http://iqdesktop.intiquan.com:5500. Note that your firewall might block connection to port 5000 - in this case try from a different computer or disconnect from VPN and connect again. Our page is safe and we simply chose port 5500.
14.1

User interface

Users are provided with a web-based interface for starting and stopping IQdesktop containers, selection of number of cores, amount of memory, etc.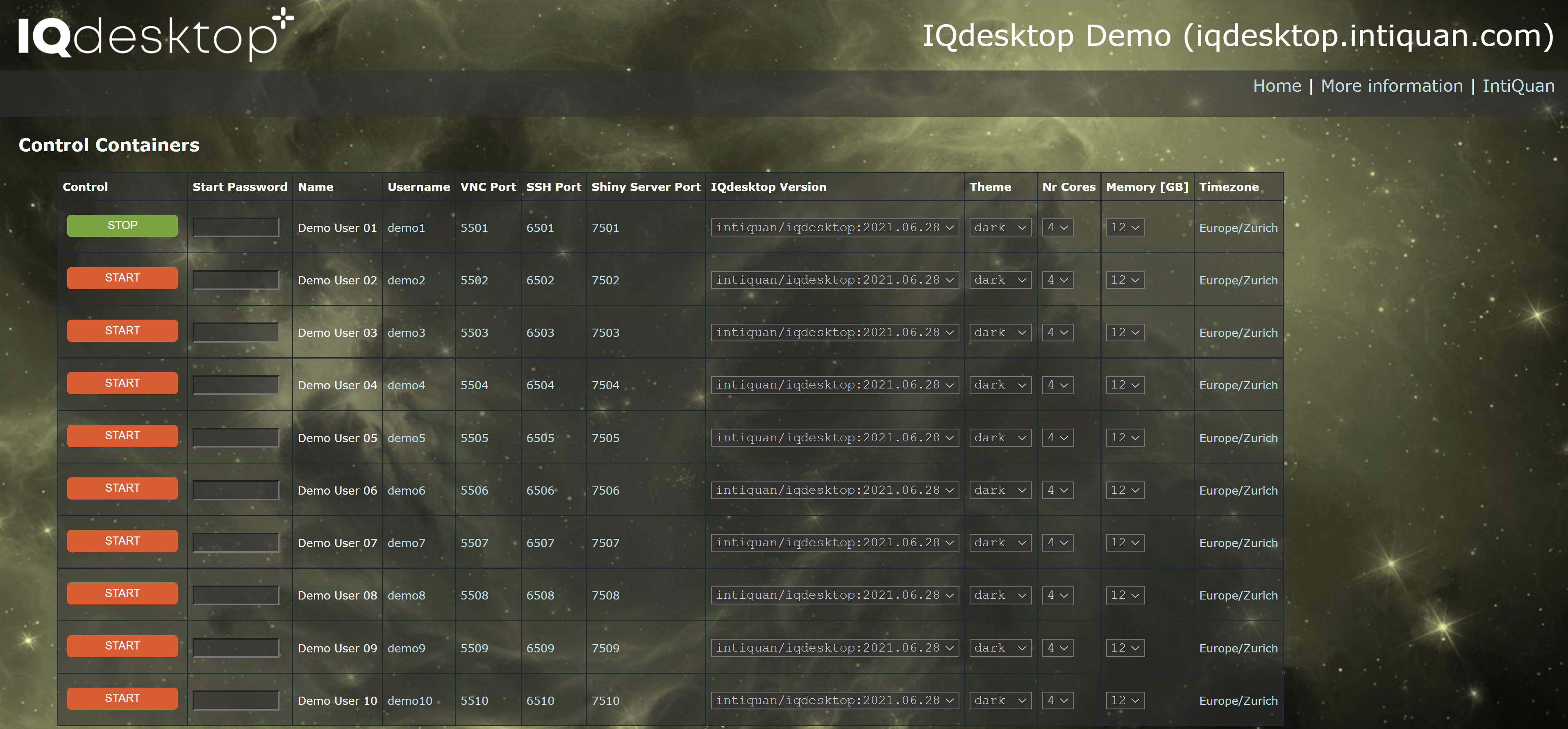 14.2

Admin interface

Admins are provided with a web-based interface to handle the typically needed settings.